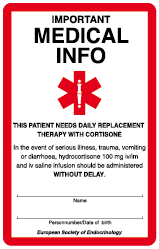 Download the English Emergency Card 
Wear the card visibly to let medical emergency professionals know how to save your life.
Other languages can be downloaded.  The non-english cards can be used at the backside of your (international) English card. If you do not find the right emergency card amongst these sets, it is because your nationality or language has not yet been included. Please contact BijnierNET. Maybe they can arrange a translation.
Download the other languages for free »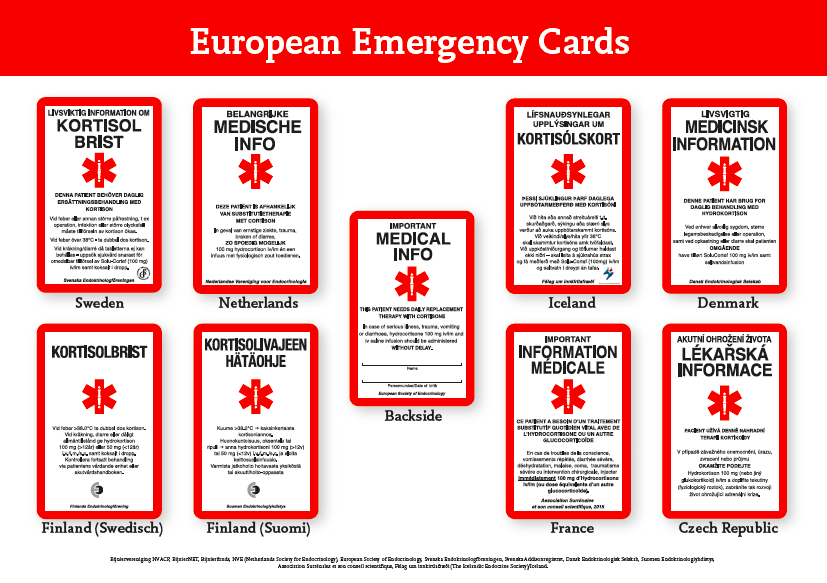 Also in: Dutch